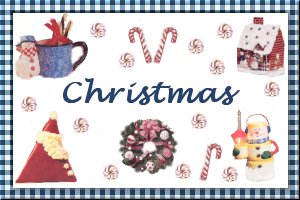 Furmenty
(a wheat pudding on the order of an Indian pudding)
Submitted by: Merribuck
1 cup cracked wheat
1/8 teaspoon ground mace
1 quart milk
1/2 teaspooon ground cinnamon
3/4 cup milk
1/4 cup brown sugar
1/2 cup heavy cream
2 egg yolks
1/2 teaspoon salt
additional brown sugar
In a large pot, bring the water to a boil and add the wheat. Lower heat to simmer, cover, and continue to cook for 1/2 hour, or until, soft. Drain off all the water and add the milk, cream, salt, mace, cinnamon and sugar. Continue to simmer, stirring occasionally, until most of the liquid is absorbed (20 to 30 minutes). In a small bowl, beat the egg yolks and slowly stir 1/2 cup of the wheat mixture into the yolks. Then stir the yolk mixture into the pot, and continue cooking for another 5 minutes, stirring frequently. Serve sprinkled with brown sugar.
Note: This pudding from the Renaissance is delicious

Syllabub
(This dessert from the Renaissance is delicious both as a dessert and beverage)
Submitted by: Merribuck
1 pint thick cream
1/2 pint sherry
juice and grated rind of one lemon
1/4 cup sugar
Chill a large bowl and put in all ingredients. Beat continuously, skimming off foam as it rises. Continue until all mixture has turned to foam. Put the foam in a pretty serving bowl and chill in a refrigerator. For a solid version, whip the cream alone until it is stiff. Fold in the other ingredients and chill. The first version is to be served as a drink; the second is to be eaten as a dessert with spoons.

Strawberry Tunnel Cream Cake
Submitted by: Barbiel
12 oz prepared angel food cake
3 oz packages cream cheese, softened
14 oz can sweetened condensed milk (not evaporated)
1/3 cup lemon juice
1 tsp almond extract
1 cup chopped freshed strawberries, thawed and well drained
5 1/4 cups frozen non-dairy whipped topping, thawed
Invert angel food cake onto serving plate. Cut 1-inch slice crosswise from top of cake; set aside. With sharp knife, cut around cake 1 inch from center hole and 1 inch from outer edge, leaving cake walls 1-inch thick. Remove cake from center, leaving 1-inch thick base on bottom of cake. Tear cake removed from center into bite-size pieces; reserve. In large mixing bowl, beat cheese until fluffy. Gradually beat in sweetened condensed milk until smooth. Stir in lemon juice, almond extract and food coloring if desired. Stir in reserved torn cake pieces and chopped strawberries. Fold in 1 cup whipped topping. Fill cake cavity with strawberry mixture; replace top of cake. Frost with remaining whipped topping. Chill 3 hours or freeze 4 hours. Return leftovers to refrigerator or freezer. Garnish with additional fresh strawberries (optional). Yield: 1 cake.

To submit your favorite recipes to be included in the Garden of Friendship Recipe Book, please email them to Barbiel
Background graphics made especially for the Recipes Committee of the Garden of Friendship by Valatine