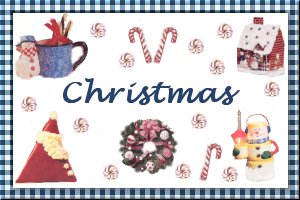 Mjuk Pepparkaka
(Swedish Spice Cake)
Submitted by: Ugglemor
By Judith Pierce Rosenberg

© Copyright 2000, The Christian Science Publishing Society
6 tablespoons butter
1 egg
2 egg yolks
1 cup light brown sugar
3/4 cup cake flour
1/2 cup all-purpose flour
1 teaspoon baking soda
1 1/2 teaspoons ground ginger or cardamom
2 teaspoons ground cinnamon
1 teaspoon ground cloves
3/4 cup Sour cream or buttermilk (not skim)
1/4 cup orange marmelade
Preheat oven to 350°F. Cut a circle of parchment or waxed paper the same size as the inside of a 9-inch round cake pan and press into the bottom of the pan. Grease and lightly flour cake pan (over paper). Melt butter over low heat and cool. Whisk egg, yolks, and brown sugar together. In another bowl, whisk flours, baking soda, and spices until blended. Add Sour cream, marmelade, and melted butter into the egg and sugar mixture. Stir until thoroughly blended. Add flour mixture and stir to combine the ingredients. Pour the batter into the pan and bake until a toothpick inserted into the center of the cake comes out clean, about 30 minutes. Cool on a wire rack. Remove from pan and peel away paper.
Note: For a more exotic taste, substitute an equal amount of cardamom in place of the ground ginger.

Chocolate Wafers with Whipping Cream
Submitted by: Mickey Mom

Photo by MM
thin chocolate wafers (as many as necessary to build a tower)
whipping cream (the real one, not from the can)

Take thin chocolate wafers and put sweetened whipping cream on and stack them. Mine are 9 cookies high (like a multi-layered sandwich). Then place one stack behind the other until it is as long as you want. Then cover the entire thing with lots of whipped cream, garnish and refrigerate for about 4 hours. It is simple as anything.
Note from MM: Put the bowl and beaters in the fridge the night before to get them REAL cold.
Note from Barbiel: The photo above shows how the dessert looks like when ready. Please move your mouse over it to see how it is built inside.

Bavarese in Chocolate Sauce


Submitted by: Barbiel
Bavarese
10 egg yolks
11 ounces sugar


1 quart whole milk




1 ounce gelatin sheets




1 quart heavy cream

Sauce


18 ounces bittersweet chocolate




1 cup espresso coffee




2 cups heavy cream

Bavarese: Beat the yolks with the sugar until the sugar dissolves. Heat the milk in a saucepan; when it comes to a boil, add the egg and sugar mixture, whisking. Cook 5 minutes or until thick. Meanwhile, soften the gelatin sheets in cold water; squeeze out excess water and add the softened gelatin to the egg mixture. Strain. Cool. Whip the cream until soft peaks form and fold it into the cooled egg mixture. Pour into 24 2" aluminium molds and refrigerate for about 3 hours.
Sauce: Melt the chocolate in a double boiler with the espresso and 1/4 cup of water, stirring often. Whisk in the cream and cool. Unmold the Bavarese on 24 serving plates and garnish with the chocolate sauce. Serves 24.

To submit your favorite recipes to be included in the Garden of Friendship Recipe Book, please email them to Barbiel
Background graphics made especially for the Recipes Committee of the Garden of Friendship by Valatine