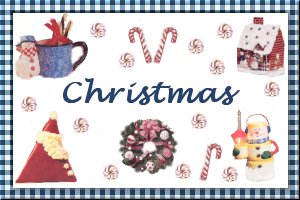 Roast Goose Drumsticks with Borecole and Chestnut
(a typical german Christmas meal)
Submitted by: Barbiel
1/3 pounds borecole
2 pounds chestnuts
1 pound onions, sliced thin
4 goose drumsticks
Salt
Pepper
1 teaspoon pulverized coriander
3/4 liter dry white wine
2 pounds potatoes (little ones)
2 ounces butter
1 3/4 ounces sugar
Wash the borecole until the water is clear. Separate the leaves and cut not so thin. Heat oven 350°F. For the chestnut to be easily separated from its shell you will need to make a cross incision in the chestnut in its round size with a knife. Place in oven and grill 20 minutes. Peel them when they are not warm and reserve. Spike the drumsticks with salt, pepper and stew it in a pot without fat (goose contains already fat enough!) until is all around brown. Remove from pot and reserve. In this pot you will fry the onions (with the goose fat). Add the borecole and spice with coriander and pepper. Add drumsticks to borecole and complete with the wine. Close pot and let it stew for about one hour (medium flame). Wash potatoes, pell and cook them. Reserve. Add chestnuts to borecole/goose stew and cook 30 minutes more open. Warm butter in a pan. Add the potatoes, spice with salt and the sugar (it will be like a salt caramel). Let it be golden brown. Maybe you will have to spice the goose/borecole stew once more. Serve with the warm caramel potatoes. Its a wonderful, strong meal and it tastes delicious with a red wine. Serves 6.

Cider-Basted Turkey with Roasted Apple Gravy
Submitted by: Jezebel Jen
Turkey:
1 cup apple cider
1/4 cup Calvados or Applejack (apple brandy)
1/4 cup soy sauce
2 tablespoons apple cider vinegar
2 teaspoons dried rubbed sage
3/4 teaspoon ground cinnamon
10 Golden Delicious apples, peeled, cored
(2 cut into quarters, 8 cut into 8 slices each)
1 large onion, sliced
6 fresh thyme sprigs
8 large sage leaves
1 15-pound turkey
1/4 cup butter, room temp
1 cup (or more) water
For turkey: Position rack in bottom third of oven and preheat to 325 degrees. Combine first 5 ingredients in small saucepan. Add 1/2 teaspoon cinnamon; bring liquid to boil. Set liquid aside. Mix 2 quartered apples, onion, thyme, sage leaves and 1/4 tsp. cinnamon in large bowl. Rinse turkey inside and out; pat dry. Sprinkle main cavity with salt and pepper. Spoon apple mixture into main cavity. Tuck wing tips under turkey; tie legs together loosely. Place turkey in large roasting pan. Rub turkey breast and legs with butter. Pour half of basting liquid over turkey. Sprinkle with salt and pepper. Roast turkey 30 minutes. Pour remaining basting liquid over turkey. Roast 2 hours, basting frequently with pan juices and adding 1 cup (or more) water to pan if juices have evaporated. Add all apple slices to pan juices around turkey. Cover turkey loosely with foil to keep from browning too quickly. Continue to roast until apples are tender, turkey is deep brown and thermometer inserted into thickest part of thigh registers 175 degrees, basting frequently with pan juices, about 1 hour 30 minutes longer. Transfer turkey to platter. Tent loosely with foil; let stand 30 minutes (internal temperature of turkey will increase 5 to 10 degrees).
Gravy:
2 cups canned low-salt chicken broth
1/4 cup apple cider
2 tablespoons cornstarch
For gravy: Using slotted spoon, transfer apples from pan juices to bowl. Pour pan juices into 4-cup measuring cup. Spoon off fat and discard. Add enough chicken broth to pan juices to measure 4 cups. Transfer broth mixture to large saucepan; simmer 5 minutes. Add reserved apples; simmer 2 minutes. Mix apple cider and cornstarch in small bowl. Whisk into gravy. Boil until gravy thickens, about 2 minutes. Season to taste with salt and pepper.
Discard mixture from turkey cavity. Serve turkey with gravy. Makes 10 servings.

Christmas Succotash
Submitted by: Cathie
15 slices bacon
3/4 cup finely chopped onion
2 10-ounce packages frozen yellow corn, thawed
2 10-ounce packages frozen baby lima beans, thawed
1 10-ounce can diced tomatoes and green chiles
1 1/4 cups bread crumbs
2 cups half and half
3 eggs
1 tablespoon sugar
3/4 teaspoon salt
1/4 teaspoon ground black pepper
Preheat oven to 375°F. In a heavy large skillet cook bacon over medium heat until crisp. Transfer bacon to paper towels reserving drippings in skillet. Set aside 6 slices bacon for garnish; crumble remaining bacon. Cook onion in bacon drippings until tender; drain onion. In a large bowl, combine crumbled bacon, onion, corn, lima beans, undrained tomatoes and green chiles, and bread crumbs. In a small bowl, beat half and half and eggs until blended; stir in sugar, salt and pepper. Stir half and half mixture into vegetable mixture. Pour into a greased 9 x 13 inch baking dish. Cover and bake 1 1/2 hours. Uncover and bake 15 minutes longer. Crumble remaining bacon over casserole to garnish; serve warm. Yields 12 to 14 servings.

To submit your favorite recipes to be included in the Garden of Friendship Recipe Book, please email them to Barbiel
Background graphics made especially for the Recipes Committee of the Garden of Friendship by Valatine