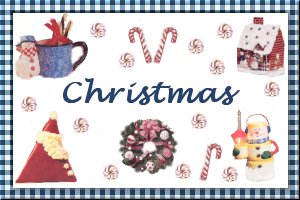 Quick and Easy Chicken Pie
Submitted by: Cathie
Cooked, diced chicken
1 large can peas & carrots
2 cans Cream of Chicken Soup
1 1/2 cups milk
1 cup Bisquick
1 egg
Drain canned vegetables and mix with chicken. Place in bottom of 9 x 13 pan. Heat 2 cans Cream Chicken Soup with 1 can milk till hot but not boiling. Pour over chicken and vegetables. Using blender - mix 1 cup Bisquick with 1/2 cup milk and 1 egg. Blend till smooth - (should look like cake batter). Pour evenly on top. Bake 350°F for 40 minutes till brown.

Impossible Quiche
Submitted by: Cathie
12 pieces crumbled bacon
1/3 cup chopped onions
1 cup shredded cheddar cheese
4 eggs
2 cups milk
1/2 cup Bisquick
Salt
Pepper
Grease 9-inch pie plate and put bacon, onions, shredded cheddar cheese into it. Using a blender on high speed, blend eggs, milk, Bisquick, salt and pepper. Pour liquid ingredients into pie plate. Bake 350°F 50-55 minutes. Note: May substitute bacon with ham, broccoli, spinach or whatever you would enjoy in your quiche!

Beef and Pepper Saute'
Submitted by: Cathie
3 cups cooked beef strips
2 tablespoons cornstarch
2 teaspoons olive oil
2 green peppers, sliced thin
1 cup sliced celery
1 cup murshrooms
1 can bean sprouts
1 clove minced garlic
1 1/2 cups water
2 tablespoons soy sauce
2 tablespoons diced pimento
Coat meat with cornstarch and brown quickly in oil. Add remaining ingredients except the pimento. Bring to a boil. Reduce heat, cook and stir for 10 minutes. Stir in pimento. Serve with hot cooked rice.

To submit your favorite recipes to be included in the Garden of Friendship Recipe Book, please email them to Barbiel
Background graphics made especially for the Recipes Committee of the Garden of Friendship by Valatine