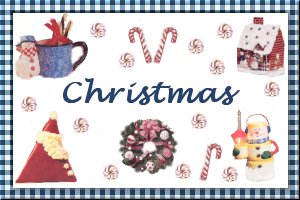 Smoked Cornish Hens with Red Currant Sauce
Submitted by: Cathie
1 10-ounce jar Red Currant Jelly
1/4 cup dry white wine
2 tablespoons orange juice
1/2 teaspoon ground allspice
1/8 teaspoon salt
1/8 teaspoon ground black pepper
4 Cornish Hens - smoked, halved and chilled

Preheat oven to 275°F. Combine jelly, wine, orange juice, allspice salt and pepper in a food processor. Process until well blended. Place hens in a single layer in a deep roating pan. Baste with jelly mixture. Cover and roast 1 1/2 to 2 hours or until temperature reaches 165°F on a meat thermometer. Baste hens with jelly mixture while baking. Serve warm. Yields 8 servings.

Fresh Ham with Cranberry Glaze
Submitted by: Cathie
7-pound whole ham
3/4 cup chopped onions
1/8 cup butter or margarine
1 16-ounce whole cranberry sauce
1/3 cup apple cider vinegar
2 teaspoons Worcestershire sauce
1/8 teaspoons hot pepper sauce
1/2 cup firmly packed brown sugar
1 tablespoon dry mustard
2 teaspoons minced crystallized ginger
Preheat oven to 350°F. Place ham on a rack in a large roasting pan. Insert meat thermometer into thickest portion of ham making sure it does not touch fat or bone. Cover and bake meat 18 to 20 minutes per pound or until thermometer reaches 160°F. For cranberry glaze combine onion and butter in medium saucepan. Cook over medium heat about 10 minutes or until onions are tender. Stir in cranberry sauce, vinegar, Worcestershire sauce, and pepper sauce. Add brown sugar, dry mustard and ginger; stir until well blended. Bring mixture to a boil. Reduce heat to medium-low; simmer 20 minutes or until mixture is slightly thickened. Uncover ham last hour of baking. Spoon glaze over ham every 15 minutes. Remove from oven and allow to stand 15 minutes before serving. Serve warm with remaining cranberry glaze. Yields 14 to 18 servings.

Baked Holiday Ham with Cranberry-Wine Compote
Submitted by: Barbiel
2 teaspoons peanut oil
2/3 cup chopped onion
1/2 cup chopped celery
1 cup red wine
1 cup honey
1/2 cup sugar
1 package (12 ounces) fresh cranberries
1 fully-cooked smoked ham (10 pounds)
Whole cloves
Kumquats and currant leaves for garnish
Cranberry-Wine Compote: heat oil in large saucepan over medium-high heat until hot; add onion and celery. Cook until tender, stirring frequently. Stir in wine, honey and sugar; bring to a boil. Add cranberries; return to a boil. Reduce heat to low; cover and simmer 10 minutes. Cool completely. Carefully ladle enough clear syrup from cranberry mixture into glass measuring cup to equal 1 cup; set aside. Transfer remaining cranberry mixture to small serving bowl; cover and refrigerate.
Slice away skin from ham with sharp utility knife. (Omit step if meat retailer has already removed skin). Preheat oven to 325°F. Score fat on ham in diamond design with sharp utility knife; stud with whole cloves. Place ham, fat side up, on rack in shallow roasting pan. Bake, uncovered, 1-1/2 hours. Baste ham with reserved cranberry-wine syrup. Bake 1 to 2 hours more or until meat thermometer inserted into thickest part of ham, not touching bone, registers 140°F, basting with cranberry-wine syrup twice. Let ham stand 10 minutes before transferring to warm serving platter. Slice ham with large carving knife. Serve warm with chilled Cranberry-Wine Compote. Garnish, if desired. Serves 16 to 20
Note: Total cooking time for ham should be 18 to 24 minutes per pound.

To submit your favorite recipes to be included in the Garden of Friendship Recipe Book, please email them to Barbiel
Background graphics made especially for the Recipes Committee of the Garden of Friendship by Valatine