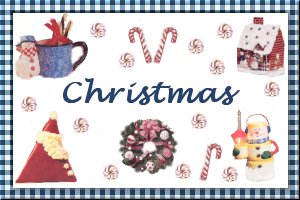 Crown Roast of Pork
Submitted by: Merribuck
1 crown roast of pork (10 chops, about 5-6 pounds)
1/2 teaspoon seasoned salt
Mushroom Stuffing:
1 cup sliced, fresh mushrooms or 1 sliced cooking apple
1/2 cup diced celery
1/4 cup unsalted butter
3 cup day-old bread cubes
2 sprigs fresh rosemary, chopped or 1 tablespoon dried
1/4 teaspoon salt
1/4 teaspoon pepper
1/2 cup low sodium chicken stock
1/3 cup apricot preserves
extra apples
Tell your butcher that you will be stuffing your crown roast so he will not bind the top portion too tightly. Place roast, rib ends up, in a shallow roasting pan; sprinkle with seasoned salt. Cover rib ends with foil. Bake, uncovered at 325°F for 1 1/2 hour. Meanwhile, sauté mushrooms or apples and celery in butter until tender. Stir in bread cubes, rosemary, salt, pepper and chicken stock. Spoon into the center of the roast. Any remaining stuffing can go into a casserole dish. Slice extra apples and arrange around bottom of roast. Brush sides of roast, top of dressing in dish and apples with apricot preserves. Pour some or all of extra on top of dressing stuffed in roast. Bake 1 hour longer or until a meat thermometer inserted into meat between ribs reads 160°F; remove foil. Transfer roast to a serving platter. Serves 10.

Beef Tenderloin with Roasted Vegetables
Submitted by: Barbiel
1 beef tenderloin (3 pounds), well trimmed
1/2 cup chardonnay or other dry white wine
1/2 cup reduced-sodium soy sauce
2 cloves garlic, sliced
1 tablespoon fresh rosemary
1 tablespoon Dijon mustard
1 teaspoon dry mustard
1 pound small red or white potatoes, cut into 1-inch pieces
1 pound brussels sprouts
12 ounces baby carrots
Place tenderloin in resealable plastic food storage bag. Combine wine, soy sauce, garlic, rosemary, Dijon mustard and dry mustard in small bowl. Pour over tenderloin. Seal bag; turn bag to coat. Marinate in refrigerator 4 to 12 hours, turning several times. Preheat oven to 425°F. Spray 13X9-inch baking pan with nonstick cooking spray. Place potatoes, brussels sprouts and carrots in pan. Remove tenderloin from marinade. Pour marinade over vegetables; toss to coat well. Cover vegetables with foil. Bake 30 minutes; stir. Place tenderloin on vegetables. Bake 45 minutes for medium or until internal temperature reaches 145°F when tested with meat thermometer inserted into the thickest part of roast. Transfer roast to cutting board; cover with foil. Let stand 10 to 15 minutes before carving. Internal temperature will continue to rise 5°F to 10°F during stand time. Stir vegetables; test for doneness and continue to bake if not tender. Slice tenderloin; arrange on serving platter with roasted vegetables. Garnish with fresh rosemary, if desired. Makes 10 servings.

Harvest Casserole
Submitted by: Barbiel
1 pound maple-flavored or regular pork sausage
2 (2-pound) acorn squash
1 cup cooked rice
1/2 cup dried cranberries
1/2 teaspoon ground cinnamon
1/2 teaspoon salt
1/2 teaspoon pepper
1 can (10-3/4 ounces) chicken broth, divided
Preheat oven to 350°F. Crumble sausage into a skillet and cook until brown. Remove from heat and drain fat. Meanwhile pierce squash in several places using a sharp knife. Microwave on "high" 8 minutes, turning over halfway through. Remove. When cool enough to handle, cut off top and bottom 1/2 inch of both squash. Cut squash horizontally to yield two rings each, about 1-1/2 to 2 inches thick. Remove seeds and membrane. Place rings in a greased 11X7-inch casserole. Add rice, cranberries, cinnamon, salt and pepper to sausage. Add 1/4 cup chicken broth to sausage to moisten. Spoon sausage mixture into squash rings. Pour remaining broth into casserole around rings. Cover dish with foil. Bake for 15 minutes. Remove foil and bake another 5 to 10 minutes, or until squash is tender. Makes 4 servings.
Note: For a side-dish casserole eliminate pork sausage and double the rice.

To submit your favorite recipes to be included in the Garden of Friendship Recipe Book, please email them to Barbiel
Background graphics made especially for the Recipes Committee of the Garden of Friendship by Valatine