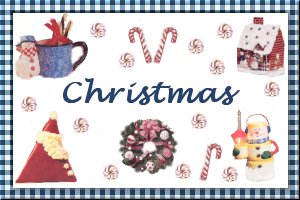 Garlic-Roasted Lamb
Submitted by: KatjaGirl
1 shank half leg of lamb (about 3 pounds)
1/8 teaspoon each salt and pepper
8 cloves garlic, sliced in half lengthwise
2 large sprigs fresh rosemary or 2 teaspoons dried
2 teaspoons olive or canola oil
4 large sweet potatoes, peeled and cut into 1-inch cubes
6 parsnips, cut into 1-inch pieces

Preheat the oven to 325°F. With a sharp knife, trim all the fat and any cartilage from the lamb. Season the meat with salt and pepper. With a small knife, make slits about 1 inch deep all over the leg of lamb. Using most of the garlic and all the rosemary, push a garlic half or a few rosemary leaves into each of the slits. In a large roasting pan, combine oil with sweet potatoes, parsnips, and remaining garlic to coat well. Move the vegetables to the side of the pan and place the lamb in the center. Roast the lamb and vegetables 1 1/2 to 2 hours or until a thermometer inserted into the center of the meat reads 160°F (for medium). Turn the vegetables occasionally so that they cook evenly. Remove pan from the oven. With a slotted spoon, transfer the vegetables to a serving dish and keep them warm. Transfer the lamb to a carving platter, cover with foil, and let stand for 5 minutes. Slice the roast lamb and serve with the vegetables.
Notes: Use fresh rosemary, if possible. The flavor it imparts to the lamb will be far superior to that of dried.
If you like, white potatoes may be substituted for the sweet potatoes, and turnips for the parsnips.
You can also flavor lamb by covering it with lemon slices before roasting.

Amaretto Roasted Chicken
Submitted by: BettyG
1 (4 pound) whole chicken
1/4 cup butter
1 large lemon, halved
1 head garlic, halved
1/2 cup Amaretto liqueur
Preheat oven to 350°F. Place the chicken in a baking pan, and rub with 2 tablespoons butter. Place remaining butter and 1/2 the lemon in the chicken cavity. Squeeze juice from remaining lemon half over chicken. Place squeezed lemon half and both halves of the garlic head in the pan around the chicken. Pour 1/4 cup Amaretto over chicken. Bake chicken 1 hour and 25 minutes in the preheated oven, or until juices run clear. Remove chicken from pan, and set aside. Squeeze juice from the lemon half inside chicken into the pan juices. Mash the garlic. Discard lemon rids and garlic pulp. Pour remaining amaretto into the pan, and mix to make a gravy. Serve chicken with the gravy.

Title
Submitted by:
Ingredients
Ingredients
Instructions

To submit your favorite recipes to be included in the Garden of Friendship Recipe Book, please email them to Barbiel
Background graphics made especially for the Recipes Committee of the Garden of Friendship by Valatine