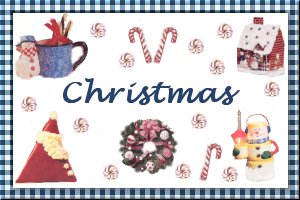 Christmas Wassil
Submitted by: Brenda
6 sticks cinnamon
18 whole cloves
1 teaspoon allspice
3 medium oranges
1 pint cranberry juice
6 cups apple juice
1/4 cup sugar
1 teaspoon bitters
1 cup rum

Stick equal amount of cloves into the three oranges. Add all ingredients, except rum, in a large pan. Simmer for 15 minutes. Remove spices, add rum and serve hot. Makes 8 cups.

Holiday Punch
Submitted by: Barbiel
1 pint strawberries
2 cups crushed pineapple
1 cup mandarin orange pieces
2 cups apple cider
1/2 cup bourbon
1/2 cup rum
750 ml champagne

Cut the tops off of the strawberries. Place the berries, pineapple, and oranges in a food processor or blender. Puree. Mix with the cider, bourbon and rum. Cover and refrigerate overnight. At service time, add the well-chilled champagne to the mixture. Chill with a block of ice. 10-12 servings.

Mocha Java
Submitted by: Brenda
1 Tbsp. Cafe' Au Lait Mix
1 Tbsp. Creme de Cacao
1 1/4 tsp. hot cocoa mix or chocolate malt mix
Place ingredients in a cup. Add 4 oz. boiling water. Stir well.
To submit your favorite recipes to be included in the Garden of Friendship Recipe Book, please email them to Barbiel
Background graphics made especially for the Recipes Committee of the Garden of Friendship by Valatine