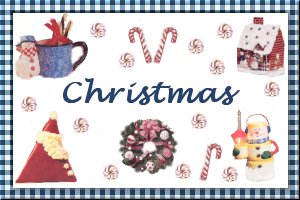 Several recipes from one basic mix. Great to serve during the holidays.
Cafe' Au Lait Mix
Submitted by: Brenda
1/2 cup nondairy creamer
1/2 cup sugar
1/3 cup instant coffee powder

Combine ingredients in a small mixing bowl, blending well. To serve, place 1 Tbsp. mix in a cup. Add 4 oz. boiling water, and stir well. Store mix in an airtight container. Yields 2 (4-oz.) servings.

Cafe' Mexicano
Submitted by: Brenda
1 Tbsp. Cafe' au Lait Mix
1 Tbsp. Kahlua or other coffee-flavored liqueur
1 tsp. grated semisweet chocolate
Dash of ground cinnamon
Place ingredients in a cup. Add 4 oz. boiling water. Stir well.

Patty´s Hot Cranberry Tea
Submitted by: SueW
1 qt. cranberry juice
4 cups water
3 cinnamon sticks
1/2 cup sugar

2 cups orange juice
1 cup pineapple juice
1/4 cup lemon juice

Combine all ingredients and simmer in crock pot for 1-2 hours on low.

To submit your favorite recipes to be included in the Garden of Friendship Recipe Book, please email them to Barbiel
Background graphics made especially for the Recipes Committee of the Garden of Friendship by Valatine