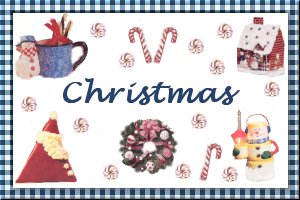 Hot "Porcupine" Cider
Submitted by: JanDee
64 fl. oz. of apple juice or apple cider
1 medium-sized apple, whole
20 whole cloves
3 cinnamon sticks
Pour the apple juice into a slow cooker and set it on low. Wash the apple. Poke the cloves into the skin of the apple so it looks like a "porcupine" with clove spikes. Float the apple in the juice. Place cinnamon sticks in the juice. Cover and simmer for 1 hour before serving. Refrigerate any unused juice and reheat in the microwave by the mug.
Note from JanDee: So easy and delicious. Let it simmer in the slow cooker the longer the better!

Hot Toddy
Submitted by: JanDee
1 teaspoon honey
2 fl. oz. of boiling water
1 1/2 fl. oz. whiskey
3 whole cloves
1 cinnamon stick
1 slice lemon
1 pinch ground nutmeg
Pour the honey, boiling water, and whiskey into a mug. Spice it with the cloves and cinnamon, and put in the slice of lemon. Let the mixture stand for 5 minutes so the flavors can mingle. Sprinkle with a pinch of nutmeg before serving. This recipe is for a single serving.
Note from JanDee: Sure to take the nip out of winter's chilly winds.

Caroling Wine
Submitted by: JanDee
1 cup water
1 cup brown sugar
2 cups pineapple juice
6 whole cloves
3 whole allspice berries
2 cinnamon sticks
1/2 tsp. salt
4 cups red wine
2 oranges
8 cinnamon sticks for garnish
In a large, non-aluminum saucepan, combine water, brown sugar, pineapple juice, and orange juice. Season with cloves, allspice, 2 cinnamon sticks, and salt. Cut the rind of the 2 oranges into strips and stir into the mixture. Bring to a boil, reduce heat, and let simmer for 15 minutes.Pour in the wine. Heat to just boiling and remove from the heat. Serve hot with a cinnamon stick for garnish. Makes 8 servings.


To submit your favorite recipes to be included in the Garden of Friendship Recipe Book, please email them to Barbiel
Background graphics made especially for the Recipes Committee of the Garden of Friendship by Valatine