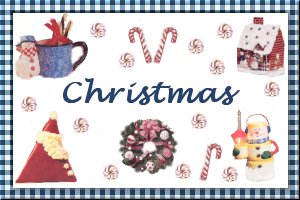 Wassail Punch
Submitted by: JanDee
1 tablespoon whole cloves
6 cinnamon sticks
3 tablespoons chopped crystallized ginger
3 3/4 cups white sugar
2 quarts water
2 quarts orange juice
2 cups lemon juice
1 gallon apple cider
Wrap the cloves, cinnamon stick, and ginger in cheesecloth, and tie with string. In a medium saucepan combine sugar, water, and spice bag. Simmer and stir until sugar dissolves. Remove from heat and refrigerate overnight.
Before serving stir in orange juice, lemon juice, and cider. Reheat over medium heat and serve warm. Be careful not to boil. This recipe makes enough for a small crowd (48 servings).

Hot Wassail Tea
Submitted by: JanDee
2 green tea bags
3/4 cup lemon juice
1 1/2 cups orange juice
1 1/2 cups apple cider
1 1/2 cups sugar
2 cinnamon sticks
7 cups boiling water

Place tea bags in 1 1/2 cups hot water and set aside to soak for 15 minutes. Mix lemon juice, orange juice, apple cider, sugar, cinnamon sticks, and water in large saucepan over medium heat. Stir well. Add to tea mixture. Serve hot or cold. Makes 10 - 12 servings.

Hot Cranberry Punch
Submitted by: JanDee
1 cup water
1 cup brown sugar
2 cups pineapple juice
6 whole cloves
3 whole allspice berries
2 cinnamon sticks
1/2 tsp. salt
4 cups red wine
2 oranges
8 cinnamon sticks for garnish
In a large, non-aluminum saucepan, combine water, brown sugar, pineapple juice, and orange juice. Season with cloves, allspice, 2 cinnamon sticks, and salt. Cut the rind of the 2 oranges into strips and stir into the mixture. Bring to a boil, reduce heat, and let simmer for 15 minutes.Pour in the wine. Heat to just boiling and remove from the heat. Serve hot with a cinnamon stick for garnish. Makes 8 servings.

To submit your favorite recipes to be included in the Garden of Friendship Recipe Book, please email them to Barbiel
Background graphics made especially for the Recipes Committee of the Garden of Friendship by Valatine