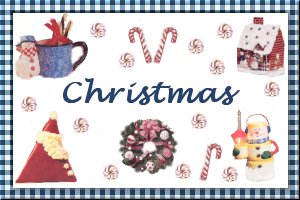 Wine Jelly - A Christmas Jelly
Submitted by: Barbiel
1/2 cup wine
1/2 cup fresh lemon juice
1 2-ounce package dry pectin
4-1/2 cups white sugar
Combine wine, lemon juice, and pectin in a large saucepot. Bring to a boil, stirring frequently. Add sugar, stirring until dissolved. Return to a rolling boil. Boil hard 1 minute, stirring constantly. Remove from heat. Skim foam off top, if necessary. Ladle hot jelly into hot, sterilized jars, leaving 1/2 inch headspace. Tighten 2 piece lids. Process for 5 minutes in boiling water bath. This jelly is a lovely accompaniment to crackers and cream cheese. You can use any kind of wine, red or white. Makes 5 half-pint jars.

Apple-Pumpkin Butter
This spread would be great served with hot biscuits at a holiday brunch
Submitted by: Sugie
1 cup apples (peeled, cored and pureed)
1 15-ounce can pumpkin
1 cup apple cider
1/2 cup dark brown sugar
Place all ingredients in a saucepan. Slowly bring to a boil. Reduce the heat and simmer, stirring frequently for 1 1/2 hours. Cool before serving. Store in the refrigerator. Makes 2 1/2 cups.

Candy Cane White Fudge
Submitted by: SueW
12 oz. white chocolate, coarsely chopped
14 oz. can sweetened condensed milk
1/4 cup coarsely chopped peppermint candies
Butter an 8-inch square baking pan; line bottom and sides with foil allowing foil to extend over sides of pan by about 1". Butter foil. Over medium-high heat in top of double-boiler (or heatproof bowl set over pot of hot water) combine white chocolate and condensed milk. Cook, stirring frequently, until melted and smooth, for 5 minutes. Pour mixture into pan; sprinkle candy over top. Using knife lightly swirl candy into chocolate mixture. Refrigerate until firm, about 6 hours or overnight. Makes 64 pieces when cut into 1" squares. Store in refrigerator.

To submit your favorite recipes to be included in the Garden of Friendship Recipe Book, please email them to Barbiel
Background graphics made especially for the Recipes Committee of the Garden of Friendship by Valatine