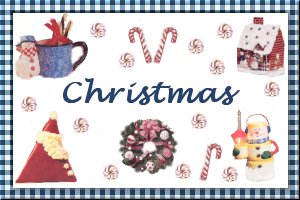 Apricot Marmalade
Submitted by: Merribuck
5 pounds apricots
1 tin crushed pineapple
juice of 2 lemons
sugar
Put apricots through a chopper or food processor. Add the crushed pineapple. Measure the pulp into a heavy pot and add 3/4 cup sugar for every cup of pulp. Add the lemon juice. Boil about 1/2 hour to a jam-like consistency (stirring often to prevent it from sticking). Pour into hot, sterilized jars and seal.
Note: Use apricots that are a bit under-ripe - if the fruit is too juicy you may need Certo to thicken.

Cranberry Jello Mold
Submitted by: Merribuck
1 package (6 ounces) strawberry flavored gelatin
1 1/2 cup boiling water
2 cups ice water
1 can (16 ounces) whole cranberry sauce
1 rind from an orange, grated
1/2 cup chopped walnuts
1 cup chopped celery
1 small can of pineapple, crushed and drained
(use the juice to make two cups of ice water)

Dissolve the gelatin in the boiling water; add the ice water. Stir in the cranberry sauce and grated orange rind. Refrigerate until slightly thickened. Remove gelatin from refrigerator and stir in pineapple, walnuts, and celery. Pour mixture in greased mold. Chill for at least 4 hours or longer. Serves 10 to 12.
Note: Can be made a day or two before.

Friendship Soup Mix
Submitted by: Merribuck
1/2 cup dry split peas
1/3 cup beef bouillon granules
1/4 cup pearl barley
1/2 cup dry lentils
1/4 cup dried minced onion
2 teaspoons Italian seasoning
1/2 cup uncooked long grain rice
1/2 cup alphabet macaroni or other small macaroni
(if you can find it: Christmas Tree pasta!)
Additional Ingredients:
(put this on a tag and attach to gift)
1 pound ground beef
3 quarts water
1 can (28 ounces) diced tomatoes, undrained
Preparing Soup: Carefully remove macaroni from top of jar and set aside. In a large saucepan or Dutch oven, brown beef, drain. Add the water, tomatoes and soup mix; bring to a boil. Reduce heat; cover and simmer for 45 minutes. Add the reserved macaroni; cover and simmer for 15-20 minutes or until macaroni, peas, lentils and barely are tender. Yield: 16 servings (4 quarts) per batch.

To submit your favorite recipes to be included in the Garden of Friendship Recipe Book, please email them to Barbiel
Background graphics made especially for the Recipes Committee of the Garden of Friendship by Valatine