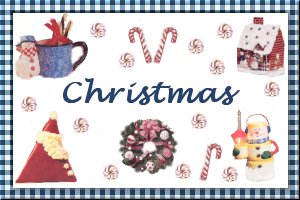 Braised Red Radishes
Submitted by: Merribuck
2 tablespoons butter
1 scallion, diced
1 teaspoon basil, chopped
10 large radishes, scrubbed and halved
2 to 3 cups vegetable stock, as needed
salt and pepper to taste
In a small saute pan, melt butter. Saute the scallion and basil for 1 minute. Add the radishes, and vegetable stock to cover. Bring the stock to a simmer and cook until radishes are tender, about 4 minutes. Remove the radishes and reduce the cooking liquid 50 percent. Season with salt and pepper. Drizzle liquid over radishes before serving. Yield: 2 servings.

Stuffed Mushrooms
Submitted by: Barbiel
2 packages (5 oz. each) fresh mushrooms of large button mushrooms
2 tablespoons margarine
1/2 cup finely chopped red onion
salt (optional) to taste
1 cup frozen chopped broccoli
1/4 cup seasoned bread crumbs
1 package (5.2 oz) Boursin cheese with garlic and herbs
1 tablespoon chopped roasted red bell peppers
Heat oven to 350°F. Carefully remove stems from mushrooms. Chop stems to measure 1/2 cup. Melt butter in skillet and add onion and brocoli, stir and add mushrooms. Cook about 2 minutes until broccoli is tender. Season with salt, with desired. Stir in crumbs and cheese. Spoon mixture into caps, cover and frigerate up to 24 hours. Bake in oven for 12 to 15 minutes until golden brown.

Holiday Snack Mix
Submitted by: PrayingBear
3 cups wheat chex
3 cups rice chex
3 cups corn chex cereals or any combination of these to equal 9 cups cereal
1 stick melted margarine
1/2 cup packed brown sugar
1 cup whole salted cashews or other nuts
1 cup pretzel sticks or mini twisted pretzels
1 cup holiday M & M's
1 cup dried cherries or cranberries
1 teaspoon Vanilla
Preheat oven to 225°F. In a large roasting pan, melt margarine. Sir in brown sugar and vanilla. Stir in nuts, pretzels and cereals. Bake for one hour, stirring every 15 minutes. Cool. Stir in M & M's and dried cherries or cranberries. Store in an airtight container.

To submit your favorite recipes to be included in the Garden of Friendship Recipe Book, please email them to Barbiel
Background graphics made especially for the Recipes Committee of the Garden of Friendship by Valatine