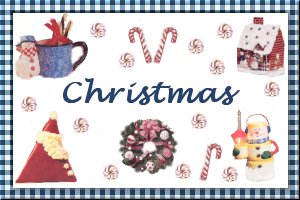 Deep-Fried Green Beans
Submitted by: Barbiel
1 pound green beans, trimmed
about 4 cups peanut oil, for frying
3/4 cup all-purpose flour
3/4 cup water
2 large eggs
1 teaspoon baking powder
3/4 teaspoon salt
1/4 teaspoon ground black pepper
Cook the beans in a large pot of boiling salted water until crisp-tender, about 2 minutes. Drain, cool in a bowl of ice water, and drain again. Heat the oil in a deep fryer or a large saucepan over medium-high heat to 350°F (175°C). Combine the flour, water, eggs, baking powder, salt and pepper in a large bowl. Whisk until a smooth batter forms. Dip six beans at a time into the batter, shaking off any excess. Add the beans to the hot oil and fry until golden brown, about 4 minutes per batch. Using a slotted spoon, transfer the beans to paper towels to drain. Sprinkle with more salt and serve hot. Makes 6 to 8 servings.

Spiced Nuts
Submitted by: Lady Lynda
Assorted shelled nuts: almonds, cashews, peanuts, etc
For Sweet and Spicy Nuts:
peanut oil, for drizzling
sugar, to taste
kosher salt, to taste
chinese five-spice powder, to taste
For Savory Nuts:
peanut oil, for drizzling
kosher salt, to taste
chili powder, to taste
Preheat the oven to 400°F.
For a Sweet and Spicy Nut:
Toss your choice of nuts with oil, sugar, salt and a few dashes of chinese five-spice powder.
For a Savory and Spicy Nut:
Toss your choice of nuts with oil, salt and a few dashes of chili powder.
Lay out the nuts in an even layer on a baking dish. Bake, redistributing the nuts every 7 minutes or so to make sure they cook evenly, until the nuts are lightly browned, about 15 to 20 minutes.

White Chili
Submitted by: Barbiel
1 lb large white beans, soaked overnight in water, drained
6 cups chicken broth
2 cloves garlic, minced
2 medium onions, chopped (divided)
1 tablespoon Olive oil
2 4-ounce cans chopped green chilies
2 teaspoon ground cumin
1 1/2 teaspoons dried oregano
1/4 teaspoon ground cloves
1/4 teaspoon cayenne pepper
4 cups diced cooked chicken
3 cups grated Monterey Jack cheese
1 jalapeno or serrano pepper, chopped (optional)
salt to taste (optional)
Combine beans, chicken broth, garlic and half the onions in a large soup pot and bring to a boil. Reduce heat and simmer until beans are very soft, 3 hours or more. Add additional water (or watered-down broth), if necessary. In a skillet, sauté remaining onions in oil until tender. Add chilies and seasonings and mix thoroughly. Add to bean mixture. Add chicken and continue to simmer 1 hour. Check seasoning (salt?), add jalapeno or serrano to level of desired hotness. Serve topped with grated cheese. Garnish with cilantro, chopped fresh tomato, salsa, chopped scallions and/or guacamole. Serve with fresh warmed flour tortillas or tortilla chips. Makes 8-10 servings.

To submit your favorite recipes to be included in the Garden of Friendship Recipe Book, please email them to Barbiel
Background graphics made especially for the Recipes Committee of the Garden of Friendship by Valatine