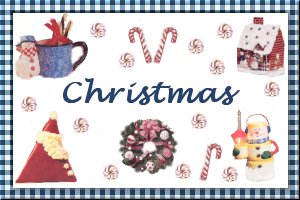 Grape Salad
Submitted by: Kathie
This is a family treasure. Every Christmas/Thanksgiving/Whatever, I have to bring the Grape Salad. I think my mother started this tradition about 10 years ago. Try it, its so good.
2 eggs well beaten
2 tablespoons sugar
2 tablespoons butter
2 cups grapes
2 cups pinapple chunks, drained
2 cups canned tangerines
2 cups minature marshmellows
1 cup whipped cream
Place in double boiler: eggs, add vinegar, sugar, cook beating constantly until thick and smooth. Remove from heat after adding the marshmellows and butter. Cool. Fold in whipped cream gently. Refrigerate a few hours. Fold in fruit and let sit overnight. Makes a very large bowl of salad. Serve with main course.

Ambrosia Salad
Submitted by: Janna
1 11-ounce can mandarin oranges, drained
3 1/2 cups frozen whipped topping, thawed
2 cups shredded coconut
2 cups miniature marshmallows
1/2 cup milk

In a large bowl, combine the oranges, pineapple, whipped topping, coconut, marshmallows and milk. Mix together well and chill 1 hour before serving. Garnish with cherries.

Frozen Cranberry Salad
Submitted by: SueW
2 - 3 oz. pkgs. cream cheese, softened
2 tablespoons sugar
2 tablespoons mayonnaise or salad dressing
1 - 16 oz. can jellied whole cranberry sauce
1 - 8 oz. can crushed pineapple, drained
1/2 cup chopped pecans
1 cup whipping cream
1/2 cup powdered sugar
1 teaspoon vanilla extract
lettuce leaves
Combine first 3 ingredients, stirring until smooth. Stir in cranberry sauce, pineapple and pecans. Beat whipping cream until foamy. Gradually add powdered sugar, beating until soft peaks form. Stir in 1 teaspoon vanilla. Fold whipped cream mixture into cranberry mixture. Spoon into 8" square dish. Cover and freeze until firm. Cut into squares and serve on lettuce leaves.

To submit your favorite recipes to be included in the Garden of Friendship Recipe Book, please email them to Barbiel
Background graphics made especially for the Recipes Committee of the Garden of Friendship by Valatine