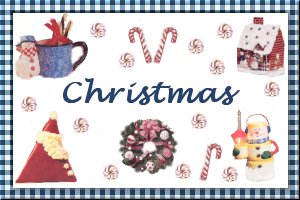 Broccoli Salad
Submitted by: Merribuck
2 heads fresh broccoli
1 pound bacon fried crisp and broken into pieces
1/3 chopped red onion (before chopping, slice a few rings for garnish)
3/4 cup golden raisins soaked in warm water for 20 minutes and drained.
1 cup raw sunflower seeds
1 cup Miracle Whip
1/4 cup sugar
1 tablespoon white wine vinegar
large bowl of ice water
Steam broccoli until just green, approximately 30 seconds. Shock in ice water bath to stoop cooking and retain green color. Cut broccoli into bite-size pieces and place in a large salad bowl. Mix in bacon, reserving some for garnish, onion, raisins and sunflower seeds. Stir until ingredients are well distributed. Mix Miracle Whip, sugar, and white wine vinegar until smooth. Fold into broccoli mixture until well mixed. Sprinkle reserved bacon on top and garnish with red onion rings. Refrigerate until cold.
Note: Can be made the night before.

Christmas Five Cup Salad
Submitted by: Barbiel

1 (8 ounce) can mandarin oranges, drained and diced
1 (12 ounce) can crushed pineapple, drained
2 cups mini marshmallows

1 cup coconut
1 (6 ounces) sour cream
fresh ground white pepper to taste (optional)
Combine the oranges, pineapple, marshmallows, coconut and sour cream. Stir till mixed well. If desired, season with fresh ground white pepper. Refrigerate till cold. Serve. Makes 8 servings.

Turkey Salad
Submitted by: BettyG
6 eggs
6 cups cooked turkey meat
1 (16 ounce) jar sweet pickles, chopped
1 1/2 (10 ounce) jars mustard-mayonnaise blend
3/4 cup mayonnaise
Place eggs in a medium saucepan and cover with cold water. Bring water to a boil and remove from hot water, cool, peel and chop. In a large bowl, thoroughly mix the eggs, turkey, pickles, prepared mustard/mayo blend and the mayonnaise. Chill in for 3 hours before serving. Makes 8 servings.
Note: Great way to use leftovers.

To submit your favorite recipes to be included in the Garden of Friendship Recipe Book, please email them to Barbiel
Background graphics made especially for the Recipes Committee of the Garden of Friendship by Valatine