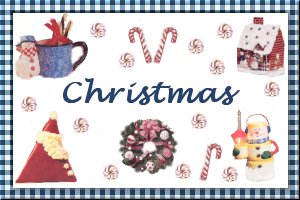 Marinated Green Beans and Roasted Red Peppers
Submitted by: Jezebel Jen
3 large red bell peppers
2 pounds slender green beans, trimmed
3/4 cup olive oil
1/3 cup red wine vinegar
3 garlic cloves, minced
Lettuce leaves (optional)
Char peppers over gas flame or in broiler until blackened on all sides. Enclose in paper bag; let stand 10 minutes. Peel and seed peppers. Cut into 1/2-inch-wide strips. Transfer to large bowl. Cook beans in large pot of boiling salted water until crisp-tender, about 5 minutes. Drain. Transfer to bowl of ice water to cool. Drain well. Add to bowl with peppers. Whisk oil, vinegar and garlic in small bowl to blend well. Pour over vegetables; toss. Season to taste with salt and pepper. Cover; chill up to 6 hours. Line large bowl with lettuce leaves, if desired. Mound vegetables in center. Serves 12 to 14.

Cranberry-Raspberry Compote
Submitted by: Jezebel Jen
1 12-ounce package frozen unsweetened raspberries, thawed
1 cup fresh or frozen cranberries, thawed
3/4 cup packed golden brown sugar
1 tablespoon fresh lemon juice
2 teaspoons grated lemon peel
1/2 teaspoon ground cinnamon
1/4 teaspoon ground nutmeg
1 tablespoon vanilla extract

Combine all ingredients except vanilla in heavy medium saucepan. Simmer over medium heat until cranberries burst and mixture thickens, stirring occasionally, about 10 minutes. Remove from heat. Cool slightly. Stir in vanilla. Cool to room temperature. Cover and refrigerate until cold, at least 6 hours. (Can be prepared 2 days ahead. Keep refrigerated.) Makes about 2 cups.

North German Pear Soufle with Bacon
Submitted by: Barbiel
100 grams margarine or butter
150 grams sugar
1 tablespoon vanilla sugar or similar
3 eggs
3 tablespoons milk
200 grams wheat flour
55 grams maizena
Lemon peel (from one lemon)
A pinch salt
1/2 pound bacon
3 1/2 pounds pears
1 teaspoon baking powder
1/2 cinnamon stick
2 tablespoons lemon juice
1 cup water

Dough: Mix the margarine (butter) with 3 1/2 ounces sugar and vanilla sugar. Add egg and milk carefully. Stir. Add wheat flour, baking powder, 2 ounces maizena , lemon peel and salt. Stir. Do not cook! You will need a form. Place 2/3 from bacon at the button of this form and leave it to cook in oven until bacon is glassy. Peel 2 lbs pears, cut in not so thin slices and arrange in layers (over the bacon). Fill with dough. Complete with the rest of bacon. Bake in oven about for about 45 min (temperature: 200°C). Then cut the rest of pears in dices. From take two soup spoon and mix with The rest of maizena. The rest of the water will be used to cook the pear dices with cinnamon stick, sugar and lemon juice for about 10 minutes. Take the cinnamon stick after cooking! From this compote, take the half and make a mousse in a mixer. Add to the other half (in dices) and do not stir and do not cook any more. Serve immediately.

To submit your favorite recipes to be included in the Garden of Friendship Recipe Book, please email them to Barbiel
Background graphics made especially for the Recipes Committee of the Garden of Friendship by Valatine