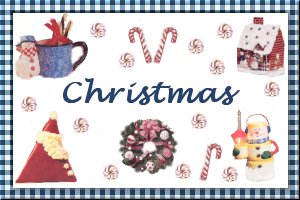 Green Bean ala Light Casserole
Submitted by: Wolfmama
2 cans drained cut green beans
1 can 98% fat free cream of mushroom soup (undiluted)
1/4 cup skim milk
1 tablespoon soy sauce
1 can diced water chestnuts, drained
Salt & pepper to taste

Mix all together and pour into a pan sprayed 2 quart glass oven dish and bake at 350°F for about 20 minutes or til good and bubbly and lightly brown on top. Serves 6 at 70 calories and 1.5 fat grams.

Mashed Sweet Potatoes and Parsnips
Submitted by: Barbiel
2 large sweet potatoes (about 1-1/4 pounds), peeled and cut into 1-inch pieces
2 medium parsnips (about 1/2 pound), peeled and cut into 1/2-inch slices
1/4 cup evaporated skim milk
1 1/2 tablespoons margarine or butter
1/2 teaspoon salt
1/8 teaspoon ground nutmeg
1/4 cup chopped chives or green onion tops
Combine sweet potatoes and parsnips in large saucepan. Cover with cold water and bring to a boil over high heat. Reduce heat; simmer uncovered 15 minutes or until vegetables are tender. Drain vegetables and return to pan. Add milk, margarine, salt and nutmeg. Mash potato mixture over low heat to desired consistency. Stir in chives. Makes 6 servings.

Wild Rice Mushroom Stuffing
Submitted by: Barbiel
1/2 cup uncooked wild rice
4 ounces day-old French bread
1/2 cup butter or margarine
1 large onion, chopped
1 clove garlic, minced
3 cups sliced fresh mushrooms
1/2 teaspoon rubbed sage
1/2 teaspoon dried thyme leaves, crushed
1/2 teaspoon salt
1/4 teaspoon black pepper
1 cup chicken broth
1/2 cup coarsely chopped pecans
thyme sprigs for garnish
Rinse and cook rice according to package directions; set aside. Cut enough bread into 1/2-inch cubes to measure 4 cups. Spread in single layer on baking sheet. Broil 5 to 6 inches from heat 4 minutes or until lightly toasted, stirring after 2 minutes; set aside. Melt butter in large skillet over medium heat. Add onion and garlic. Cook and stir 3 minutes. Add mushrooms; cook 3 minutes, stirring occasionally. Add sage, dried thyme leaves, salt and pepper. Add cooked rice; cook 2 minutes, stirring occasionally. Stir in broth. Add pecans and toasted bread cubes; toss lightly. Transfer to 1-1/2-quart casserole (at this point, Wild Rice Mushroom Stuffing may be covered and refrigerated up to 8 hours before baking). Preheat oven to 325°F. Cover casserole with lid or foil. Bake 40 minutes or until heated through. Garnish, if desired. Makes 6-8 servings.

To submit your favorite recipes to be included in the Garden of Friendship Recipe Book, please email them to Barbiel
Background graphics made especially for the Recipes Committee of the Garden of Friendship by Valatine