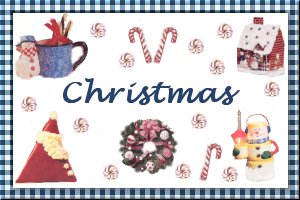 Grilled Vegetable Gratin
Submitted by: Barbiel
2 large eggplants (2 pounds)
2 large bell peppers
Olive oil
2 large red onions, peeled and sliced
3 cloves garlic, chopped
2 tablespoons Olive oil
4 cups tomatoes, peeled and chopped
3 tablespoons fresh basil, chopped
3 tablespoons parsley, chopped
1 or 2 teaspoons fresh oregano, chopped
salt and pepper to taste
1/2 cup dry Red wine
1 pound Rigatoni
1/2 pound Mozzarella, grated
Slice the eggplants lengthwise, into 1/2-in slices. Salt each slice on both sides and let sit for 30-45 minutes, until sweating a tan-colored water. Rinse each slice for just a second and pat dry. Quarter the peppers lengthwise and remove seeds and stems. Brush eggplants and peppers with Olive oil and grill over charcoal this way: eggplant, until tender and peppers (skin side down), until charred. Put the peppers in paper bag for a few minutes, then remove the skins. Cut eggplant and peppers into wide strips and set aside. Heat 2 tablespoons Olive oil, then sauté onion and garlic until golden. Add 3 cups tomatoes, the herbs, salt and pepper, and the Red wine. Simmer until thickened, about 30 minutes. Preheat oven to 350°F and oil the gratin dish. Cook the Rigatoni until just al dente. Drain and mix with tomato sauce and grilled vegetables. Pour into gratin dish, sprinkle with remaining tomatoes and Mozzarella cheese. Bake until very hot and cheese is beginning to color, about 30-40 minutes (f you like a brown, bubbly gratin topping, place under the broiler for a minute). Serve immediately. Makes 8 to 10 servings.

Leek and Corn Stuffed Peppers
Submitted by: Barbiel
10 medium green or red bell peppers, or a combination
2 tablespoons Olive oil
4 large leeks, white and palest green parts only, chopped and well rinsed
2 tablespoons minced shallot
2 cloves garlic, minced
4 cups cooked corn kernels, preferably fresh
1/4 cup fine bread crumbs
1/4 cup minced fresh parsley
1 teaspoon dried summer savory
1 teaspoon ground coriander
salt to taste
freshly ground pepper to taste
wheat germ for topping
paprika for topping
Preheat the oven to 350°F. Carefully cut away the top stems of the peppers and remove the seeds. Cut a very thin slice from the bottoms so that the peppers can stand. Arrange, standing snugly against one an other for support, in one or two very deep casserole dishes or a roasting pan. Heat the Olive oil with two tablespoons of water in a large skillet. Add the leeks, shallots, and garlic. Sauté over medium heat, covered, lifting the lid to stir occasionally, until the leeks are tender. Stir in the remaining ingredients except the toppings. Cook, stirring, another 5 minutes. Distribute the stuffing among the peppers. Top each with a sprinkling of wheat germ, followed by a dusting of paprika. Cover the casserole or roasting pan and bake for 40 to 50 minutes, or until the peppers are tender but still firm enough to stand. Arrange in a circle on a large platter surrounding the WIild Rice Pilaf with Apples and Pecans (recipe below). Serve at once. Makes 8 to 10 servings.

WIild Rice Pilaf with Apples and Pecans
Submitted by: Barbiel
2/3 cup wild rice, rinsed
2/3 cup long-grain brown rice, rinsed
1 teaspoon seasoned salt
2 tablespoons reduced-fat margarine
1 cup chopped red onion
1/2 cup finely diced celery
2 medium Granny Smith apples, peeled, cored and diced
1/3 cup orange juice (from 1 large orange)
2 scallions, green parts only, thinly sliced
1/4 cup currants
dash each cinnamon and nutmeg
freshly ground pepper to taste
2 tablespoons minced fresh parsley
1/2 cup finely chopped pecans
Bring 3 3/4 cups of water to a simmer in a large saucepan. Stir in the wild and brown rice and the seasoned salt, return to a boil, then lower the heat and simmer, covered, until the water is absorbed, about 40 minutes. Heat the margarine in a very large skillet. Add the onion and celery and sauté until the onion is golden. Add the apple and sauté another 5 minutes. Stir in the cooked rice mixture along with the juice, scallions, currants, and spices. Season to taste with pepper. Sauté over low heat, stirring frequently, another 5 minutes. This may be done somewhat ahead of time to this point, then left covered off the heat until needed. Just before serving, heat through, adding a bit more liquid if the mixture needs it, then stir in the parsley and pecans. Mound in the center of a large serving platter and surround with the Leek and Corn Stuffed Peppers (recipe above). Makes 8 to 10 servings.

To submit your favorite recipes to be included in the Garden of Friendship Recipe Book, please email them to Barbiel
Background graphics made especially for the Recipes Committee of the Garden of Friendship by Valatine