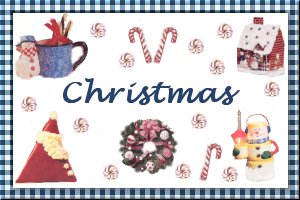 Provenšal Tomatoes
Submitted by: Barbiel
4 medium tomatoes, ripe but firm
4 cloves garlic, minced
1 cup parsley, chopped
3 tablespoons basil, chopped
3/4 cup bread crumbs
1/2 cup Parmesan cheese, grated (optional)
salt and pepper to taste
1/4 cup Olive oil
Preheat oven to 400░F. Cut the tomatoes in half (top and bottom halves, rather than left/right) and place in pan. Scoop out the seeds and pulp. Discard the seeds, but put the pulp into a bowl. Mix in the remaining ingredients, except for a few tablespoons of the Olive oil. Fill the tomatoes, drizzle with the remaining Olive oil and bake for about 30 minutes, until brown. Serves 4.

Vegetable Bisque with Seafood
Submitted by: Granny Grace
3 cups frozen whole kernel corn, thawed and divided
2 cups low sodium chicken broth
1 tablespoon Olive oil
1 cup chopped onion
1 cup chopped green bell pepper
1 cup chopped red bell pepper
1 cup skim milk
3/4 pound medium fresh shrimp, peeled
1/4 cup chopped fresh cilantro
1/4 cup chopped fresh basil
1/4 teaspoon salt
1/8 teaspoon pepper
Combine 2 cups corn and 1 cup broth in a blender; puree and setaside. Heat oil in large saucespan over medium heat. Add onion and next 2 ingredients. SautÚ five minutes or until tender. Stir in pureed corn mixture, remaining one cup broth, and milk. Bring to boil. Cover, reduce heat and simmer 5 minutes. Add remaining 1 cup corn, shrimp and remaining ingredients. Cover and simmer until shrimp is done.

Butternut Squash Soup
Submitted by: Granny Grace
1/2 cup onion, chopped
2 tablespoons butter or margarine
2 cups chicken broth
1 lb butternut squash, seeded, pared
2 pears, pared and sliced
1 teaspoon thyme leaves, fresh, snipped
1/4 teaspoon salt
1/4 teaspoon white pepper
1/4 teaspoon coriander
1 cup whipping cream
Cook and stir onion in margarine in 4-quart Dutch oven until tender. Stir in broth, squash (which has been cut into 1 inch cubes), pears, thyme, salt, white pepper and coriander. Heat to boiling. Reduce heat. Cover and simmer until squash is tender, 10 to 15 minutes. Pour about half of the soup into food processor workbowl fitted with steel blade or into blender container; cover and process until smooth. Repeat with remaining soup. Return to Dutch oven. Stir in whipping cream. Heat, stirring frequently, until hot. Serve with sliced pear and pecans. Garnishes 1 pear, unpared, sliced 1/2 cup pecans, toasted, chopped.

To submit your favorite recipes to be included in the Garden of Friendship Recipe Book, please email them to Barbiel
Background graphics made especially for the Recipes Committee of the Garden of Friendship by Valatine