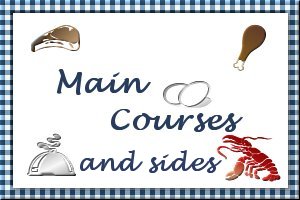 Wild Rice Fritters
Submitted by: Merribuck
1/4 cup butter
1/2 cup chopped onions
1/2 cup all-purpose flour
1/4 cup Rye flour
1 teaspoon baking powder
1/4 teaspoon salt
1/4 teaspoon pepper
1 egg
1/2 cup Sour cream
1/4 cup milk
1 cup cooked wild rice
2 tablespoons oil
SautÚ onions in butter until tender. Combine the flours, baking powder, salt and pepper. Whisk together the egg, Sour cream and milk. Quickly stir the wet ingredients into the dry to form a batter. Let stand 10 minutes. Fold in the sautÚd onion and cooked wild rice. Heat canola oil over medium high heat in a nonstick frying pan. Using 2-3 tablespoons of batter per fritter, cook for 2 minutes a side, until browned and cooked through. Serve the fritters as a base for the Braised Bison with Mushrooms in Sage Gravy.

Title
Submitted by:
Ingredients
Ingredients
Instructions

Title
Submitted by:
Ingredients
Ingredients
Instructions

To submit your favorite recipes to be included in the Garden of Friendship Recipe Book, please email them to Barbiel
Background graphics made especially for the Recipes Committee of the Garden of Friendship by Valatine