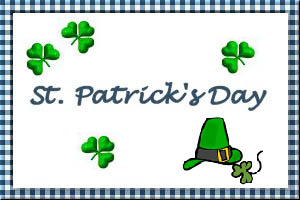 Garlic and Rosemary Mashed Potatoes
Submitted by: PrayingBear
6 medium (about 2 pounds) potatoes, peeled, cut into 1-inch chunks
4 large cloves garlic, peeled
1/4 cup freshly grated Parmesan cheese
1 tablespoon butter or margarine
1 tablespoon chopped fresh rosemary or 1 teaspoon dried
2/3 cup (5-ounce can) evaporated milk
salt to taste
ground black pepper to taste
Place potatoes and garlic in large saucepan. Cover with water and bring to a boil. Cook over medium-high heat for 15 to 20 minutes or until potatoes are tender. Drain. Return potatoes and garlic to saucepan. Beat with hand-held mixer until combined. Add Parrmesan cheese, butter and rosemary. Beat until smooth. Gradually beat in evaporated milk until fluffy. Season with salt and pepper. Serve hot. Makes 6 servings.

Roasted Seabass with Piccalilli Sauce
Submitted by: Barbiel
1 x 3 lb seabass
fennel, leeks and soft herbs to garnish
White wine and Olive oil
Picallili Sauce (recipe below)
Piccalilli Sauce:
1/2 red pepper
1 spanish onion
1 large cauliflower
1/2 lb silver-skinned onions
1 spanish onion
1 medium cucumber
3 oz ground turmeric
4 oz light brown sugar
1/2 pint white wine vinegar
2 oz english mustard powder
Dice spanish onion and fry in a little oil until soft without colour. Dice the red pepper and add to onions, cook together for about 1 minute. Break the cauliflower down into small florets and add to the pan. Mix in the ground turmeric and cook out for about 2 minutes. Add peeled silver-skinned onions, light brown sugar and white wine vinegar and bring to boil. Peel and deceed cucumber and slice into 1/8 inch chunks. Add to mix with the mustard powder that has been made into a paste with a little water. Boil together for 5 minutes so the vegetables do not loose their crispiness.
Serving: Either portion seabass fillets or roast whole on the bone in the oven on top of onions, fennel, leeks and soft herbs adding a good splash of White wine and Olive oil. Serve with plenty of Piccalilli Sauce. Makes 6 servings.

Coleslaw
Submitted by: Vadi
3 cups shredded green cabbage
1 cup finely sliced red onions
3/4 cup finely sliced carrots
1 tablespoon rice wine vinegar
1/2 teaspoon sugar
1/2 teaspoon salt
1/4 teaspoon freshly ground white pepper
1/4 cup mayonnaise
Combine all the ingredients except the mayonnaise in a large bowl and toss well to mix. Let sit for 15 minutes. Add the mayonnaise and stir well. Serve immediately or refrigerate in an airtight container for up to 1 day. Makes 3 cups.
Note: Serve with Braised Beef Short Ribs with Cheddar Polenta

To submit your favorite recipes to be included in the Garden of Friendship Recipe Book, please email them to Barbiel
Background graphics made especially for the Recipes Committee of the Garden of Friendship by Valatine