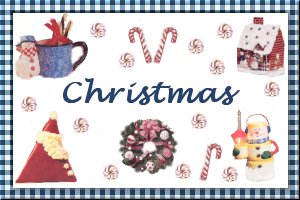 Julskinka
(Swedish Christmas Ham)
Submitted by: Ugglemor
By Judith Pierce Rosenberg

© Copyright 2000, The Christian Science Publishing Society
1 fresh (uncooked) ham, approximately 6 pounds
about 20 whole cloves
3 to 4 tablespoons coarse Dijon mustard
1 egg
2 to 3 tablespoons dried bread crumbs, whole wheat
(preferred but not necessary)
Preheat oven to 350°F. Rinse ham and pat dry. Insert a meat thermometer into the thickest part of the ham, but not touching the bone. Wrap the entire ham in heavy aluminum foil, with the thermometer sticking out so it can be read without unwrapping the meat. Place in a roasting pan and bake on the lowest rack until the temperature reaches 175°F (about 25 minutes per pound). Remove ham from oven and drain off pan drippings. Remove foil. Increase oven to 400°F. Insert about 20 cloves into the top of the ham in a criss-cross pattern. In a small bowl, beat the egg and mustard together, then spread the mixture over the outside of the ham. Sprinkle bread crumbs over the mustard mixture. Place ham back into the oven (without the foil) and roast until ham is golden brown and the inside reaches a temperature of 180°F. - about 15 minutes. Slice and serve. Serves about 8.

Standing Rib Roast
Submitted by: Merribuck
8 branches rosemary, chopped
3 cloves garlic, crushed
kosher salt to taste
cracked black pepper to taste
1/2 cup Olive oil
1 7 to 8 pound rib roast, bone in
2 cups Cabernet Sauvignon
pinch sugar
2 tablespoons chopped parsley
Preheat oven to 425°F. Remove rosemary leaves from stalks by pulling them off backward. (Save the stalks. When cooking pasta, throw one of them in the water). Chop. Mix rosemary with crushed garlic, salt, pepper and Olive oil. Rub this mixture over entire roast. Place roast, fat up, on backing rack. Place in preheated oven for 45 minutes. Reduce heat to 350°F and roast approximately 1 1/2 to 2 hours or approximately 20 minutes per pound or until a thermometer inserted in middle of roast reads 130°F (medium-rare). If roast is done too early, simply lower oven to 150 degrees to keep it warm. Remove roast from oven and allow to rest 20 minutes before carving. Pour the pan juices into a fat separator so you can use the broth for the au jus and save the fat for Yorkshire Pudding. Place the roasting pan over medium-high heat. Add the cabernet and scrape up the brown bits in the bottom of the pan. Add sugar, water/beef drippings. Season with salt and pepper. Continue to cook until the wine is reduced by half, about 5 minutes. Strain the sauce through a sieve to remove the solids before serving.

Beef Burgundy
Submitted by: Merribuck
3 slices bacon, chopped
3 tablespoons unsalted butter, divided
16 white mushrooms, medium in size, wiped with damp cloth to
clean, thinly sliced
salt and pepper to taste
1 cup frozen pearl onions, defrosted and drained
2 pounds lean sirloin (or left-over rib roast), 1-inch thick,
trimmed and cubed into 1 inch pieces
3 tablespoons all-purpose flour
1 cup Burgundy wine
1 1/2 cups store bought beef stock
bouquet of 3-4 sprigs each sage and fresh thyme, tied with kitchen string
Heat a large deep skillet with a heavy bottom and a lid over medium high heat. Add bacon to the pan and brown. Remove crisp bacon bits with slotted spoon. Add 1 1/2 tablespoons butter to the pan and melt into bacon drippings. Add mushrooms to the pan and turn to coat evenly with butter and bacon drippings. Season the mushroom slices with salt and pepper. Saute mushrooms 2 to 3 minutes and add onions to the pan. Continue cooking onions and mushrooms 2 to 3 minutes longer, then transfer to a plate and return pan to the heat. Add remaining butter to the pan and melt it, then add meat to the very hot pan and brown evenly on all sides, keeping the meat moving. Add flour to browned meat in the pan and cook the flour 2 minutes. Add wine to the pan slowly while stirring. When the wine comes up to a bubble and you have scraped up the pan drippings, add the stock and bouquet of fresh sage and thyme sprigs to the pot. Cover the pan. When the liquid boils, reduce heat to medium. Cook covered 5 minutes, remove lid and add mushrooms, onions and bacon back to the pot. Simmer with the cover off until sauce thickens a bit. Adjust seasoning and remove herb bouquet. Toss hot egg noodles with butter and herbs. Place a bed of noodles in a shallow bowl and pour beef burgundy over the Herb Egg Noodles and serve.
Herb Egg Noodles:
12 ounces wide egg noodles, cooked to package directions
2 tablespoons unsalted butter, cut into small pieces
1/4 cup chopped fresh parsley leaves (2 handfuls)
12 blades fresh chives, snipped or finely chopped
Note from Merribuck: This is a dish we enjoy with the leftovers of the Christmas Rib Roast.

To submit your favorite recipes to be included in the Garden of Friendship Recipe Book, please email them to Barbiel
Background graphics made especially for the Recipes Committee of the Garden of Friendship by Valatine