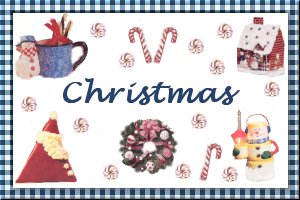 Three Pepper Wild Turkey Soup
Submitted by: Merribuck
1 turkey leg
1 onion with peel
2 carrots scrubbed and snapped in half
2 ribs celery washed and snapped in half
6 sprigs of fresh parsley
2 tomatoes cut into 4 pieces with a plastic knife
½ package egg noodles
Have Mom or Dad put 6 first things in water until it is all covered (don't peel the onion!). Simmer for 2 hours. Have Mom or Dad skim off the gunky stuff that rises to the top.Take out all of the stuff and pour the broth through a sieve to take out any left over gunky stuff. Cook the noodles in the broth and add some green, black and white pepper.
Yummy! Gotta love 'em! :-)
Note from Merribuck: This soup was developed by my son, then 8. It's really good! :-)

Rödkål med Äpplen
(Swedish Braised Red Cabbage and Apples)
Submitted by: Ugglemor
By Judith Pierce Rosenberg

© Copyright 2000, The Christian Science Publishing Society
2 tablespoons butter
1 pound red cabbage (about 6 cups), shredded
2 apples, cored, peeled, sliced thinly
1 teaspoon ground cinnamon
1/2 teaspoon ground cloves
1/4 teaspoon ground nutmeg
1/4 teaspoon ground allspice
dash of ground cumin
1/2 cup raisins
1/2 cup apple cider vinegar
1 1/2 cups Apple Cider
In a large shallow pan, melt butter; add cabbage. Sauté uncovered over low-to-medium heat for 10 to 12 minutes, stirring frequently, until cabbage is wilted. Add apples. spices, raisins, vinegar, and 1-1/4 cups of cider to the cabbage. Stir. Bring to a boil, turn heat to simmer. Cover, for 45 minutes to 1 hour, adding more Cider as needed, until cabbage and apples are soft and tender. Serve immediately.

Yorkshire Popovers
Submitted by: Merribuck
2 eggs
1 cup milk
1 cup flour
1/2 teaspoon salt
fresh cracked pepper
1/4 cup reserved beef drippings or melted butter
Preheat oven to 450°F. Place a popover or large muffin pan in the preheated oven for 10 minutes to heat it up. In a mixing bowl, beat the eggs until foamy and light. Whisk in the milk until combined. Add the flour, salt and pepper, beat just until the batter is smooth. Pour the beef drippings in the bottom of the hot pan. Then pour in the batter and bake for 10 minutes. Reduce the oven temperature to 350°F and continue baking for 15 to 20 minutes more until puffy and brown. Serve immediately, it deflates rapidly.
Suggestion from Merribuck: Serve with Standing Rib Roast.

To submit your favorite recipes to be included in the Garden of Friendship Recipe Book, please email them to Barbiel
Background graphics made especially for the Recipes Committee of the Garden of Friendship by Valatine