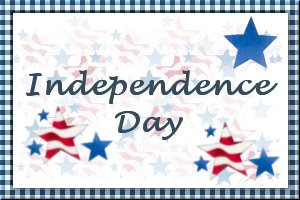 Cajun Pork Burgers
Submitted by: Merribuck
3/4 pound andouille, removed from casing
1 pound ground pork
1 rib celery, finely chopped
1/2 green bell pepper, finely chopped
1 small white onion (boiling onion), finely chopped
3 cloves garlic, minced
4 sprigs fresh thyme, chopped
(about 1 tablespoon or 1 teaspoon dried thyme)
1 teaspoon cayenne pepper sauce
coarse salt and black pepper
Special Sauce:
1/2 cup chili sauce
1/4 cup (3 well-rounded tablespoons) Mayonnaise
or reduced fat Mayonnaise
1/4 cup (3 well-rounded tablespoons) prepared sweet red pepper relish
Toppings:
Bibb lettuce or hearts of romaine
sliced vine ripe tomato
5 crusty rolls
Cut sausage into large chunks and place in a food processor. Grind sausage into crumbles. Combine ground sausage with pork, vegetables, garlic, thyme, hot sauce and a little salt and pepper. Form mixture into patties and cook 7 minutes on each side on an indoor electric grill preheated to high. To cook in a skillet, heat a nonstick skillet over medium high heat and cook burgers 6 to 7 minutes on each side. For outdoor grill, cook patties 6-inches from hot coals or over medium high gas heat 6 minutes on each side, covered. Mix chili sauce, mayonnaise and sweet relish in a small bowl. Serve burgers on crusty rolls with special sauce, lettuce, and tomato. Serve with Red Bean Salad and Cajun Oven Fries. Serves 4.

4th of July BBQ'd Cornish Hens
Submitted by: Lady Seanna
3 cl garlic, minced
1 tablespoon seasoned salt
1/2 cup oil
1 cup fresh lemon juice
12 teaspoon Italian Salad dressing
1/2 cup chopped onions
1 pepper
1 teaspoon crushed thyme
4 Rock Cornich Hens, giblets removed
Blend garlic, seasoned salt, oil, lemon juice, dressing, onions, pepper and thyme. Marinate the birds overnight in the refrigerator. Cut the birds lengthwise. Cook on outside grill, bone side down 10 minutes, flesh side down 5 minutes, alternating 10 minutes and 5 minutes in this manner for about an hour and basting with marinade frequently (at least every 5 minutes) while barbequing. Serves 8.

Barbequed Salmon
Submitted by: Lady Seanna
3 tablespoons melted butter
1 tablespoon lemon juice
1 tablespoon white wine vinegar
1/4 teaspoon grated lemon peel
1/4 teaspoon garlic salt
1/4 teaspoon salt
4 4-6 oz. salmon steaks
pepper to taste (if desired)
Combine the butter, lemon juice, white wine vinegar, lemon peel, garlic salt and salt (season with pepper, if desired). Stir thoroughly. Generously brush both sides of the salmon steaks with mixture. Barbeque on a well oiled grill over hot coals. Make a tent of foil or use barbeque cover and place over salmon. Barbeque 6-8 minutes per side depending on the thickness of your steaks. Baste frequently. Turn once, brushing with sauce. Steaks should flake easily when tested with a fork. Makes 4 servings.

To submit your favorite recipes to be included in the Garden of Friendship Recipe Book, please email them to Barbiel
Background graphics made especially for the Recipes Committee of the Garden of Friendship by Valatine